The 34th Annual Academic Awards/Scholarship Program is scheduled to occur in Bremen High School's Bowen Auditorium at 7:00 p.m. on Thurs., May 5th with the BHS Jazz Band performing from 6:30–7:00 p.m. as the audience arrives. Invited students in grades 10-12 will receive academic letters, chevrons, medallions and/or scholarships, and student art work will be displayed in the auditorium lobby. This event is open to the public.
"Oath of Enlistment Ceremony" Nine Seniors are making a commitment to serve in the military, and we are planning to recognize them in a short "signing ceremony" in The Bowen Auditorium at 3:30 p.m. on Thurs., May 5th. You are invited to attend this "Oath of Enlistment" recognition event.
BPS Parents: Bremen Public Schools is starting preparations for its next accreditation, and one of the initial steps in this process is to gather information for all of its stakeholders. As parents of Bremen Public School students, your perceptions and insights are valuable pieces of information that will help guide our committee in making decisions, setting goals, and embracing change. Please take a few minutes to complete this parent survey. It is brief and should take no longer than 10 minutes. To take the survey, please click on the link below:
https://eprovesurveys.advanc-ed.org/surveys/#/action/192290/p820
Thank you.
The senior class photo scheduled for today will be postponed, to a later date.

Reminder to parents with children in grades K-8 - if you are picking your child up from school early for any reason, you must come in to the office and we will sign them out electronically. Thank you for your understanding.
You still have time. Your donations to the Bremen Public Schools United Way campaign will make a big difference in the lives of our students and families who are struggling to make ends meet. Together, we #LiveUNITED and fight for our students and families!!
www.marshallcountyuw.org/BremenSchools
to see what you can do to help. Thank you for being part of our incredible school family. Sincerely, Dr. Jim White Superintendent, Bremen Public Schools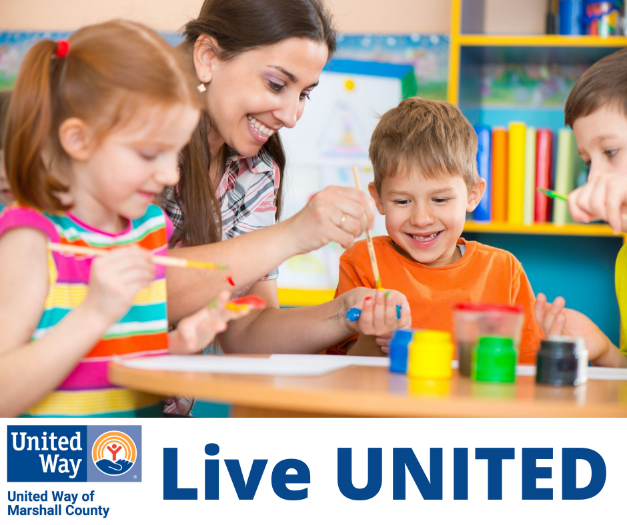 Unfortunately we have internet outage at school. This includes our phone service. Please be patient as we work through this situation.
Videographer? Or know someone who is? Bremen High School is looking for someone who can film a few upcoming events. Please contact Jaclyn Stillwell in the High School Office at 574-546-3511. Thank you!

Indiana's filing deadline for the 2022-2023 Free Application for Federal Student Aid (FAFSA) is today, April 18. Students and families should submit the form at FAFSA.gov as soon as possible to ensure maximum financial aid consideration.
The American Red Cross is hosting a blood drive at Bremen High School on May 2nd from 9am-2pm. It will take place in the Lions Den at the High School. If you are interested in signing up to donate please visit RedCrossBlood.org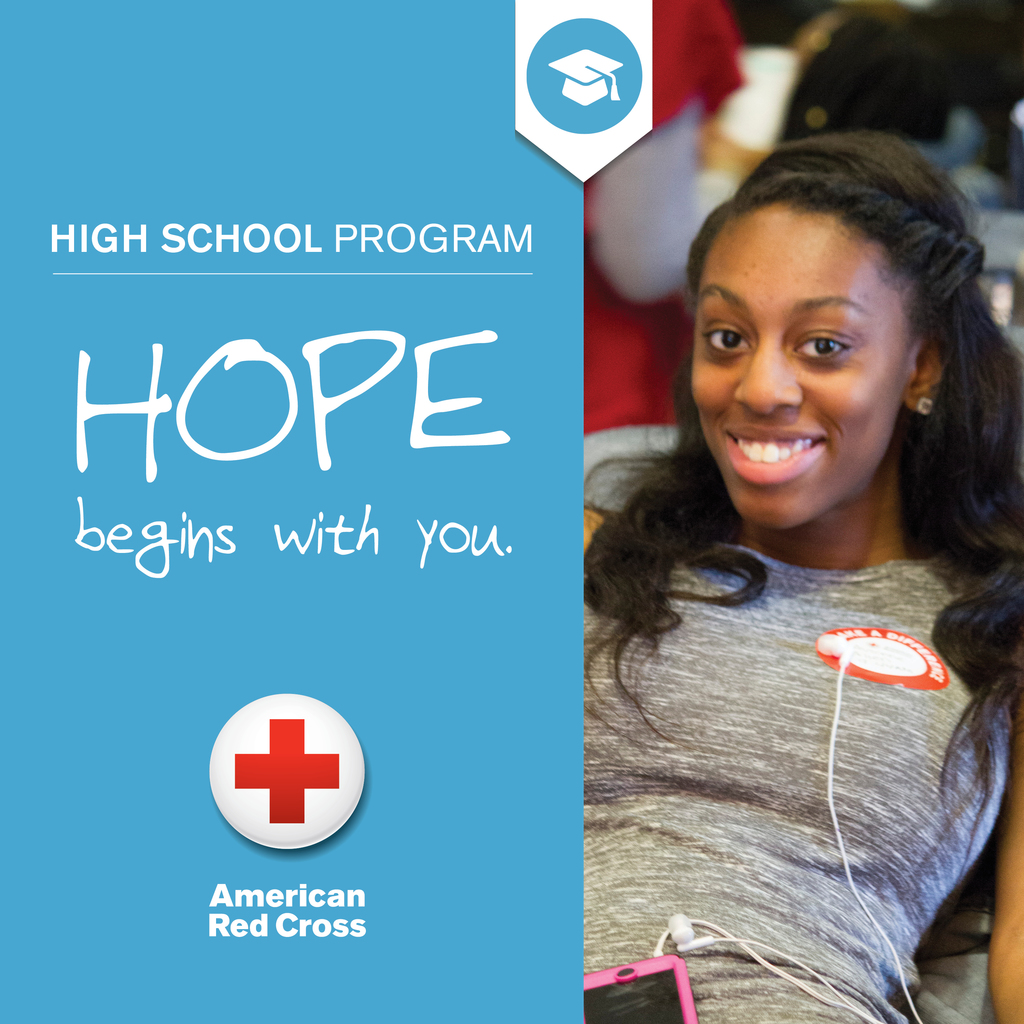 Just a reminder school will be in session this Friday, April 15.(Good Friday)
ATTENTION SENIORS! Jostens will be delivering caps and gowns and graduation products on Wednesday, April 20 during lunch. A statement will be sent if you have a balance due. Please pay online or call 1-800-JOSTENS to pay by debit or credit card 24-hours in advance. Jostens will only accept cash or money order at delivery. CHECKS WILL NOT BE ACCEPTED AS PAYMENT.
6/7/8 Golf Reminder -The first practice will be after school until 5, Monday after break, April 11th. Bring your clubs to Miss Eggleston's lab. -Make sure to have proper practice attire! -Reminder to purchase collared shirt from team shop. This is our jersey and will be required. -Make sure to have everything filled out on the school website for registering the athlete. They must have all forms submitted in order to practice. Go to Bremen Website -> Register My Athlete -> Co-Ed 7/8 Golf (6th grade as well!!)

Psi Otes Scholarship The Theta Delta chapter of Psi Iota Xi, a philanthropic organization established in 1971 in Bremen, Ind., strives to support the local community in the fields of speech and hearing, art, music and literature. If you are a Bremen High School senior planning to pursue higher education in one of those four areas, you are eligible to apply for this $500 scholarship. Please complete and submit this form by Friday, April 15, 2022 using the following link.
https://forms.gle/FxpuzW3YqGhCMF5FA

The Indiana Commission for Higher Education has moved the filing deadline for the Free Application for Federal Student Aid to April 18th. SENIORS and RECENT GRADUATES make sure you are completing this.
It's time to register your child for the 2022-2023 Kindergarten class! To be eligible for enrollment, the child must be five (5) on or before August 1, 2022. Round-up will be held on Wednesday, May 4th. During round-up, the prospective students will be given a developmental inventory. To register
https://forms.gle/VoAEmTLnoRawf7R27
English and Spanish forms are available in the elementary office. Contact us at 574-546-3554 with questions. Time slots fill up fast! Register today!!!

Bremen High School presents Rogers and Hammerstein's Cinderella March 24, 25, and 26 at 7PM each night. Tickets are $7.00 for ages 5 and up. They may be purchased in advance at
https://bremenauditorium.ludus.com/index.php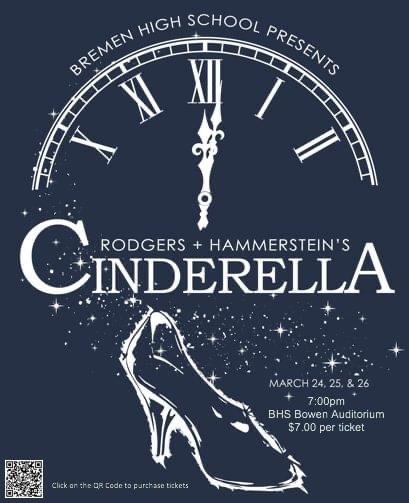 Just a reminder of the immunization clinic on Thursday, March 24th. Please enter through door 12 and appointments are required. 574-935-8565

Bremen High School presents Rogers and Hammerstein's Cinderella March 24, 25, and 26 at 7PM each night. Tickets are $7.00 for ages 5 and up. They may be purchased in advance at
https://bremenauditorium.ludus.com/index.php