The middle school bands and choirs (6th -8th) will be performing tomorrow evening, December 9th, starting at 6 pm in the Bowen Auditorium.

EFFECTIVE IMMEDIATELY - If your child needs to leave school early for any reason, please pick them up in the office at Door 10. We will not release a student unless you physically come in to sign them out. Also, be aware we may ask you or your designated person to provide us with ID to confirm you are the parent/guardian or person designated to pick up your child. Please make sure your child's Harmony account is up to date with phone numbers and emergency pickup.

Current Seniors and recent graduates the Woodies Scholarship is now available from Mrs. Atkins in the guidance office. It is due March 4th, 2022.

Reminder - If you have not turned in your proof of residency (statement or bill with the parent's name, address, and a visible date) for your child, please do so as soon as possible. It is a State and School Board Policy requirement we have this documentation on file for every student.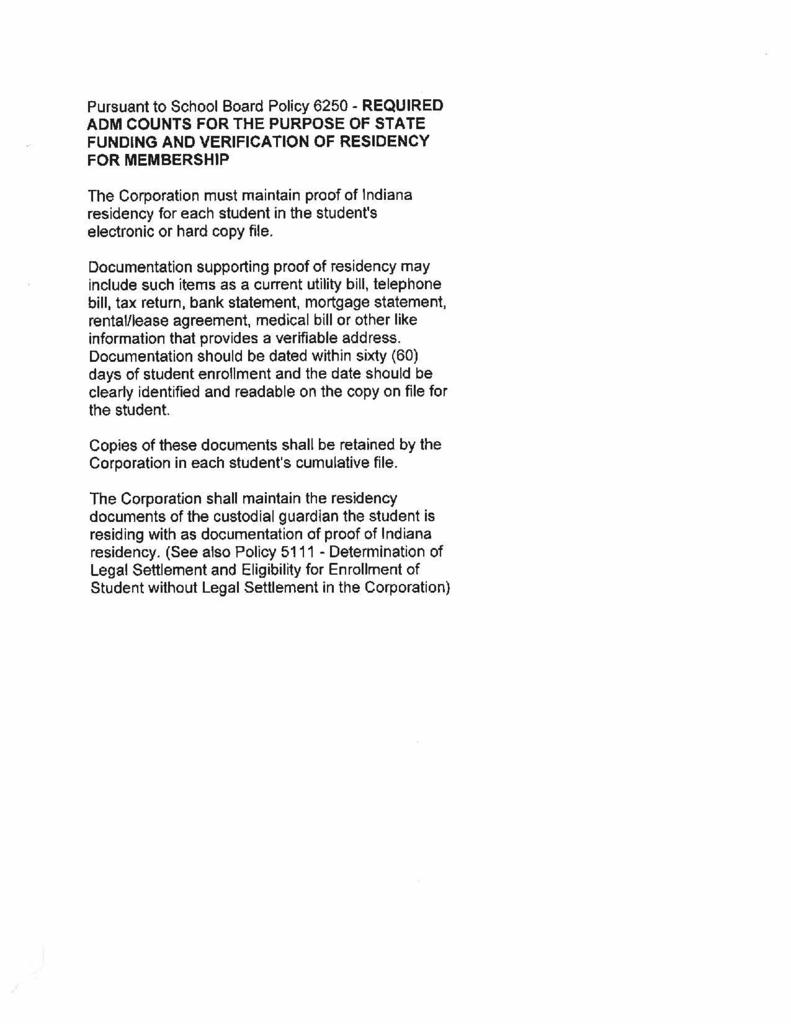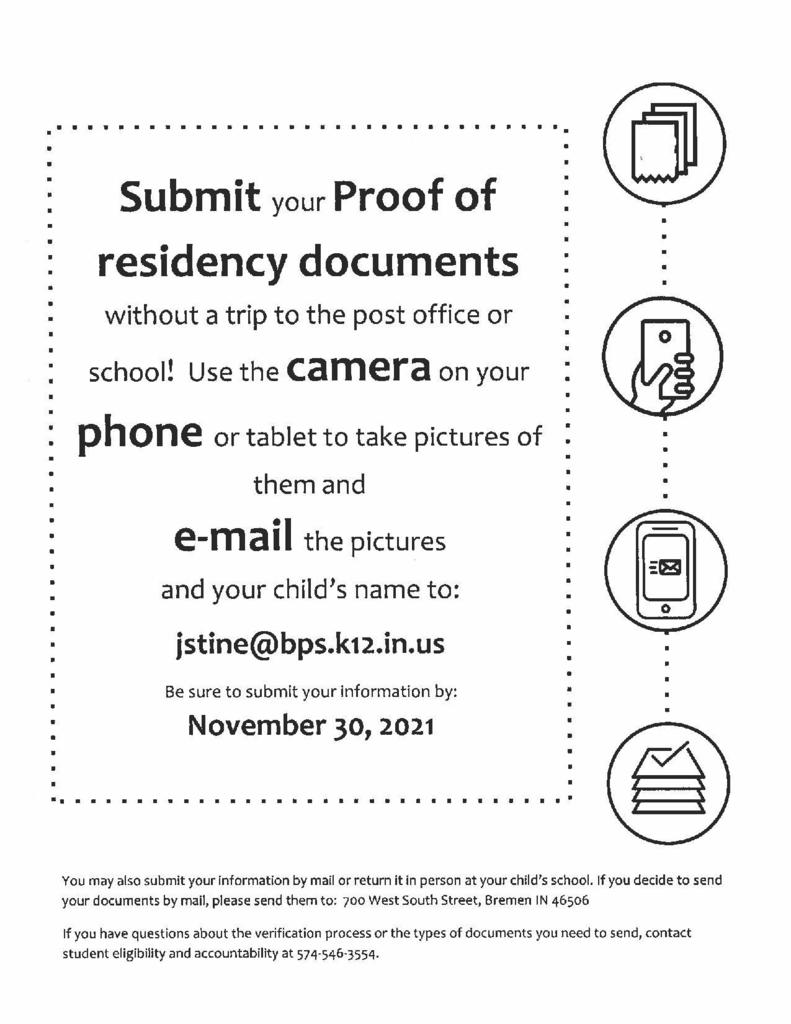 Happy Thanksgiving to you all and I hope you embrace this season ahead. It's unfortunate that this next week has some menu changes that is out of our control and for this I apologize and thank you for your understanding. Tuesday November 30....will be Teriyaki Beef Dippers, Mashed Potatoes w/Gravy, Fresh Carrots, Pears and Milk. Friday December 3....will be Tenderloin Sandwich, Broccoli w/Cheese, Oriental Vegetables, Mandarin Oranges and Milk. Again, THANK YOU for your understanding.
Fan gear ordered from the high school boys basketball team can be picked up tonight at 5:30 in the link outside of Gym B (Door 15). Coach Miller will have all orders that are not picked up tonight. Feel free to contact him at
bhsmensbball@gmail.com
. Thank you.
Congratulations to 6th grader Lilliann Phillips for winning the VFW essay contest. The essay theme was, "What it Means to be an American." Lilliann was presented with a monetary prize at the Bremen VFW post last Thursday, and she was presented with a trophy at school on Monday from VFW representative Ron Knisley. Lilliann's essay will now be sent to the district level for judging.

Proof of residency - If you have not submitted your proof of residency for your child (K-12), please do so as soon as possible and before Tuesday, November 30th. Parent name, address, and date MUST show on your proof. Thank you.
7th Grade 1st Quarter Awards Part 4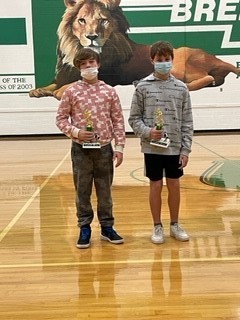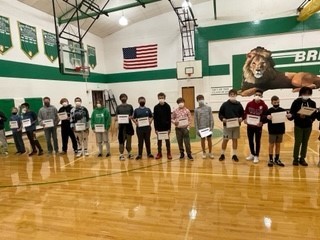 7th Grade 1st Quarter Awards Part 3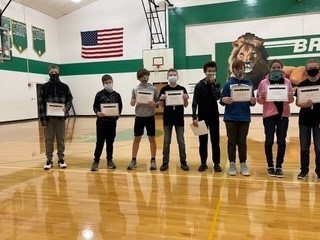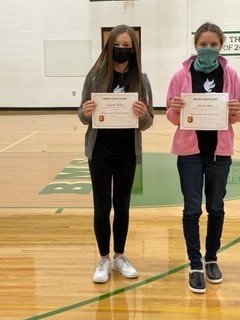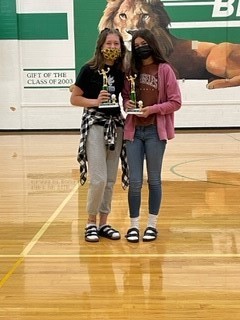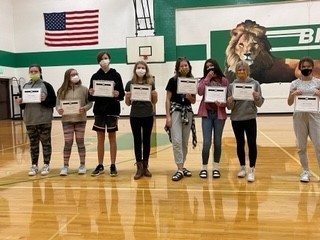 7th Grade 1st Quarter Awards Part 2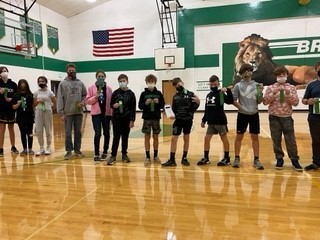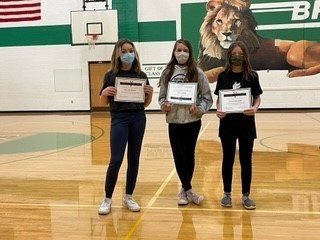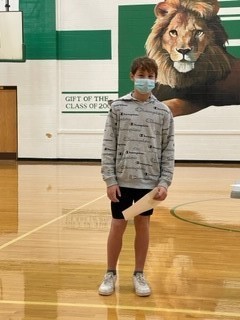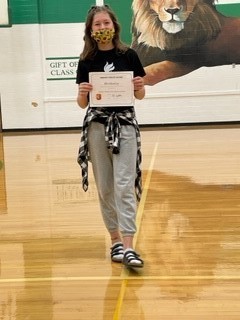 7th Grade 1st Quarter Awards Part 1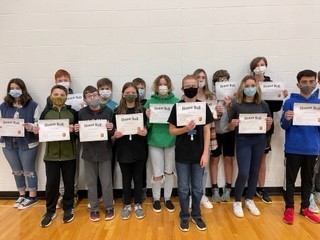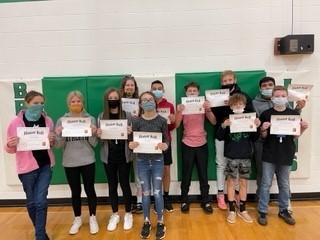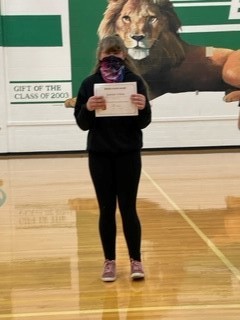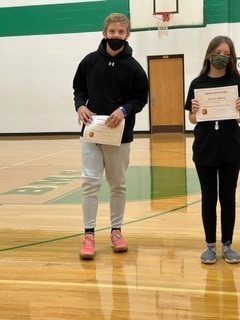 Parents don't forget to turn in your proof of residency for your child in K-12. Due date is November 30th. Proof of address must have parent/guardian name, address, and a visible date of mailing or statement date.

Bremen High School Drama proudly presents CLUE: On Stage. A madcap comedy based on the movie and board game. Shows will be November 13th at 7PM and November 14th at 2PM in the Bowen Auditorium. Tickets will be available for purchase at the door: $6 for adults and $4 for K-12 students and seniors. Come and enjoy a night of laughter.

If your child receives vaccines, including the Covid-19 vaccine, please be sure to send an updated copy to the school nurse. Thank you!
If your student K-8 has not yet received their school pictures please let the office know asap. (574)546-3554.

An email was sent to parents through Harmony yesterday regarding Proof of Residency for every student K-12. This obligation must be completed by November 30th. Thank you.

We are receiving several calls a day for changes in transportation for students after school. Please limit these calls as much as possible and make plans before school. Thank you for your cooperation.
The middle school National Junior Honor Society Clean Sweep Toiletry Drive will be happening next week with daily themes for what is being collected. All items donated will be sent to the Bremen Food Pantry to assist local Bremen families in need.